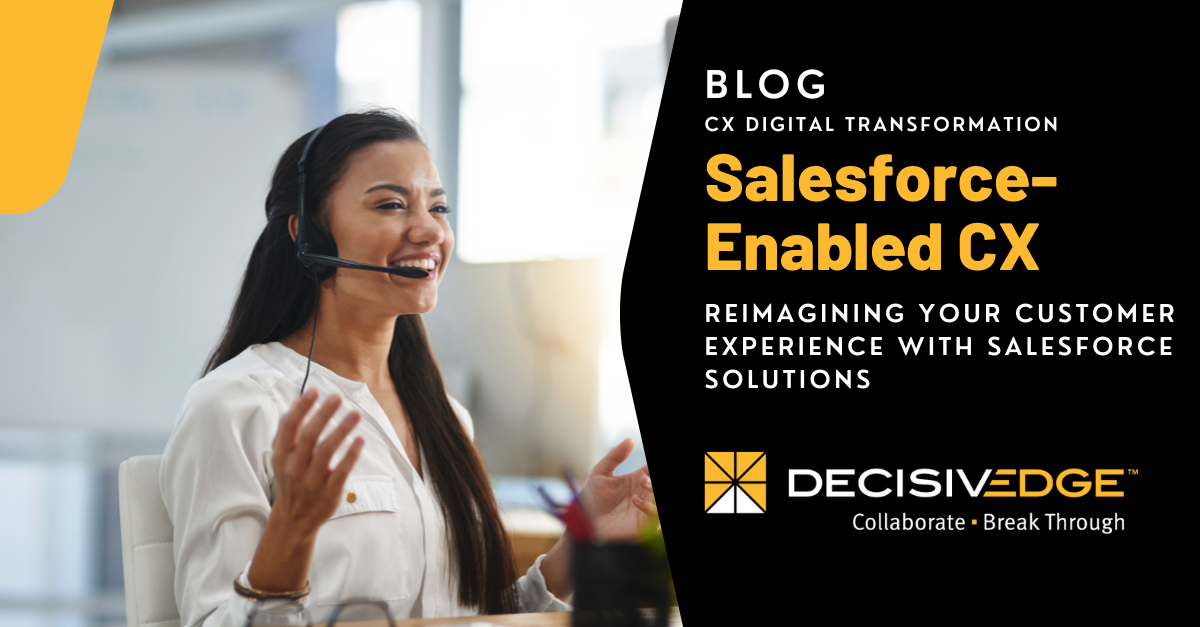 The super power of a Salesforce CRM is, for many, its flexibility—which, for others, could also be its kryptonite. That might sound strange to some, but the Salesforce CRM platform is uniquely designed to help organizations deliver "unified, personal customer journeys that can be integrated easily with reliable data science for accurate forecasting."
Whether implemented to support a customer service department, a healthcare call center, sales, marketing or some other application, Salesforce is designed to manage great amounts of data that can be used to track performance, expand services, improve education, etc., all with the mission of delivering a quality customer experience.
While Salesforce is a popular choice for foundational workflows, many companies also bolt on solutions to solve custom needs—which is an integral part of Salesforce's flexibility and Salesforce solutions.
So what's the problem with Salesforce solutions?
The simple answer is complexity. Whether your organization is growing or your customer needs are adapting, it's likely that your legacy Salesforce solutions are not built to handle those adjustments—and very few people are equipped with the skills to adapt the platform accordingly. Subsequently, users do not have the right tools and the right time to facilitate a streamlined workflow, which directly affects customer service.
One of the consequences of the pandemic has been the raised awareness of and need for improved customer experiences.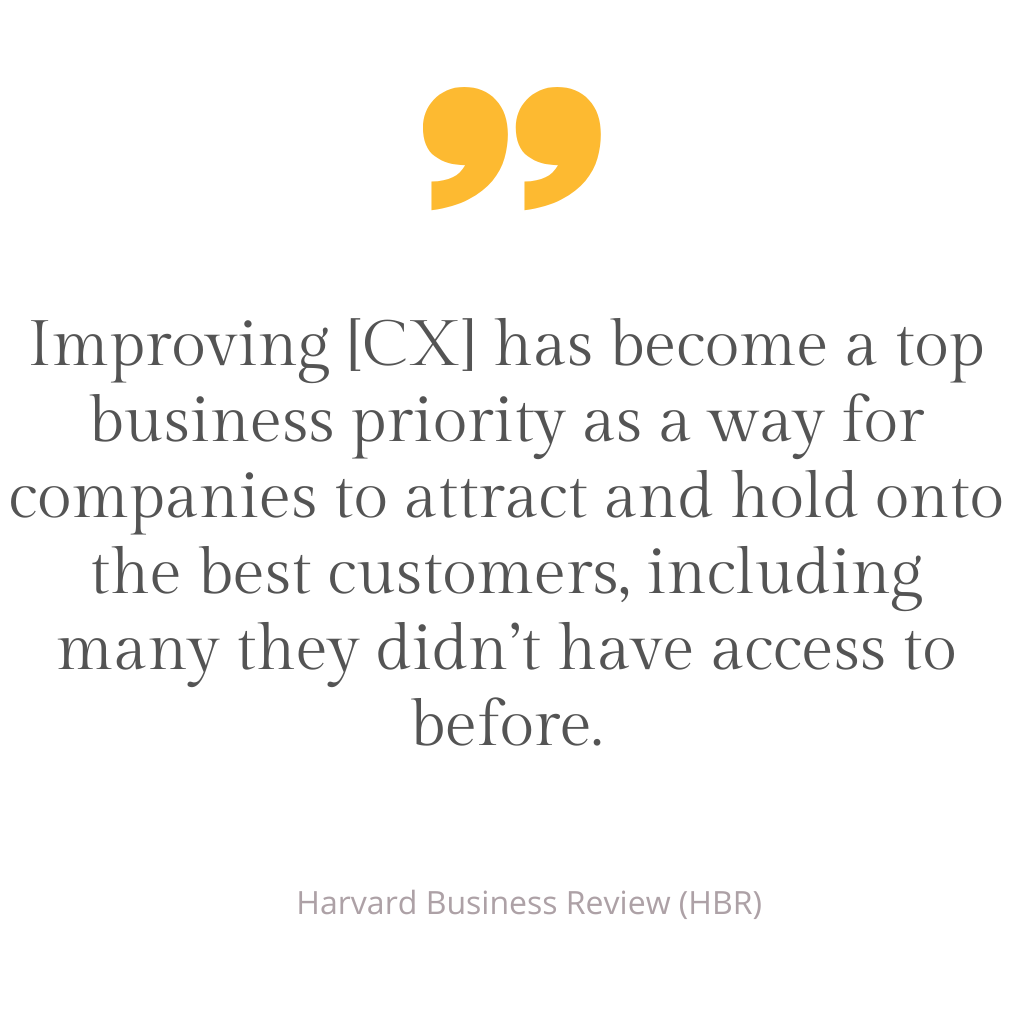 As the 2021 Harvard Business Review report noted, Improving [customer experiences] has become a top business priority as a way for companies to attract and hold onto the best customers, including many they didn't have access to before. CX goes well beyond customer service to encompass everything that goes into how customers perceive their interactions with an organization, from how they navigate the website to how the billing and payment process works. To deliver that complete customer experience, organizations must unite around the customer in ways they've never had to before.
That adjustment requires modern tools and workflows, in essence, a more holistic solution that delivers an effective and purposeful experience across a business in today's environment.
For many, it's likely time to reimagine your Salesforce-enabled customer experience by evaluating current practices and capabilities and evaluating how well your organization is equipped to handle advanced capabilities (hint: think AI).
Modernizing Your Salesforce Solutions Approach
A customized process or connected application that was appropriate 5 years ago may not be appropriate now—and likely don't take advantage of some of the more advanced features available today that drive efficiency or the overall effectiveness of your organization.
For example, in Benchmark Portal's 2022 State of Contact Center Knowledge survey of contact center professionals, conducted for knowledge platform specialist eGain, found that 63% of those surveyed believe customer inquiries are more complex than in the past and 64% of those agents do not believe they have knowledge guidance. Almost 50% say they have to look at many windows to find an answer.
Consider the contact center. Forrester Consulting Thought Leadership Paper found that 95% of companies across the globe face challenges in the contact center with people, process and technology, which includes lack of integration between applications, outdated/unstable technology, too many applications or data sources. Further, 95% of contact center decision makers report experiencing multiple challenges, including meeting growing customer expectations for frictionless, fast service. These challenges prevent companies from maximizing the value contact centers can deliver to the business.
One behavioral health recovery center, with multiple facilities in as many states, found the lack of integration and resulting disconnects in its Salesforce-enabled contact center workflow was particularly distracting to its contact center agents, which directly affected customers. In this case, system complexity and bolted on solutions combined with rapid growth created disconnects in the workflows.
For example, over 200 patient data points (many of them unused) captured on the Salesforce Case object page layout forced call center agents to scroll up and down a page while talking to a patient. A simple rearrangement and grouping of that data is one simple way to improve a Salesforce application.
That was the beginning. For that same client, DecisivEdge further transformed the organization's support model workflow so that call center agents have the flexibility to transition quickly from one task to another while maintaining visibility to open areas, fall outs, and next steps to complete an admission without having to move from one program to another. Further, the solution includes an interface between EHR and Salesforce for a more intuitive patient admission process.
The result of an improved Salesforce solutions-enabled solution? This behavioral health center has reduced repeat call abandonment rates by over 90%, improved conversion rates by nearly 40% and reduced time of admission by over 30%—and happier agents.
Taking better advantage of industry advances in cloud-based solutions as well as Salesforce's impressive, but often unused, features and functionality, also provides a foundation for capabilities such as artificial intelligence (AI).
The Artificial Intelligence (AI) Advantage
Thanks to significant advances in platform speed and capabilities, organizations are in a unique position to use Salesforce and AI to empower sales team, enable buyers, and win more business.
The Forrester report noted above found: "AI boosts contact center capabilities but requires a thoughtful road map for implementation. While the list of benefits spans customer, agent, and business benefits, companies must caution against getting caught in the hype around AI. To get the most out of their investments, companies need a concrete strategy and road map for implementing AI."
And many contact centers are listening! A 2021 online survey, Powering retail growth: The next generation of contact centers, by software provider TalkDesk Research, noted that while 30% of contact centers had deployed AI, few have deployed AI-enabled intelligent knowledge bases, virtual agents and chatbots to personalize and scale customer service.
AI is well suited to help organizations with a unified knowledge base-focused digital solution better deliver an effective omni-channel experience, where data from on-line and social channels is centralized into one data hub that supports a cross-channel customer journey.
Successful Business Transitions with Salesforce Solutions
The most challenging element of a Salesforce transformation is developing a roadmap.
There are very few people who truly understand everything about Salesforce CRM capabilities who also understand your unique business processes. It's a complex platform with amazing capabilities.
Like any enterprise technology investment, reimagining your organization's Salesforce experience will be a matter of how much investment really makes sense given current conditions. But for many organizations, understanding what adjustments and even full transformations make sense requires an expert assessment of your efficiencies and more importantly inefficiencies and what the time and cost investment to adapt will require.
Find someone, or a team, with Salesforce solutions expertise — developers, application builders and administrators — and with experience in your business operations, who can develop a plan to optimize your workflows with custom features, workflows and time-saving process automations.
DecisivEdge Is Your Partner in Salesforce-Enabled Customer Experience
Are you looking to deliver a seamless salesforce solutions enabled customer experience? DecisivEdge can help your company leverage Salesforce and create out-of-the-box solution
The DecisivEdge team not only delivers technical expertise in Salesforce CRM platform, we are also a Five9 global systems integrator and partner with HubSpot. We have a team of developers who build integrations to enhance desktops as well as delivery of data to your contact center platform.
We speak your language and can help in your CX Transformation Journey.