The following Auto Lender's are running their business on Oracle's Auto Lending and Leasing Software.
Here's what they have to say:
Westlake Financial Services:
Oracle's Auto Lending and Leasing Software enabled Westlake Financial Services to run its customer service and collections activities much more efficiently. Collection agents have all delinquency information at their finger tips, including promises to pays, broken promises, delinquency account histories, and complete payment transactions.
Gateway One Lending & Finance (a TCF Bank Company):
While growing significantly, Gateway One Lending and Finance is improving efficiencies, portfolio quality, and customer service. Oracle's Auto Lending and Leasing Software supports Gateway's lending life cycle from origination through collections.
Volkswagen Bank:
Oracle's Auto Lending and Leasing Software provides the complete lending infrastructure to Volkswagen Bank. It offers comprehensive functionality from front to the back office; including but not limited to credit scoring, pricing and loan origination, loan servicing, through to collections, payments and delinquency management. The leasing software also allows Volkswagen Bank to deliver web-based services to its dealers and customers.
Meet our Lending and Leasing as a Service (LLaaS) product owner: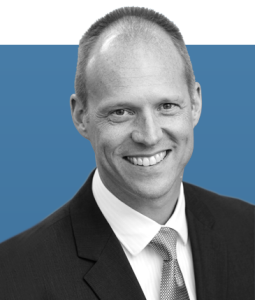 Andrew MacDowell has over two decades of senior management experience in the credit card industry with Fortune 500 financial institutions such as MBNA Corporation and Bank of America.
Andrew has specific expertise in areas such as Business Development, Loyalty Marketing, Corporate Project Management, Bank Operations, Payments, and Fraud. Most notably, Andrew was a key founding stakeholder of MBNA Canada during its peak growth phase in the Canadian marketplace, which ultimately led to it becoming the largest MasterCard issuing bank in Canada.
Andrew is the product owner of Lending and Leasing as a Service (LLaaS), a DecisivEdge software solution built for small to medium sized lenders.
Andrew is a graduate of Georgian College where he holds a diploma in Business Administration and majored in Marketing Management.