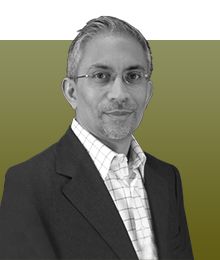 Sukumar Narayanan
President
In this role, Sukumar is responsible for business development, practice development and delivering consulting services to select customers.
Sukumar has more than 15 years of experience leading large, global professional services firms focused on both consulting services as well as managed services. He also has over 30 years of experience as a consultant with expertise in IT strategy and in leading corporations through large technology-enabled business transformation programs in the United States, the United Kingdom, Europe, Asia and the Middle East.
Prior to joining DecisivEdge, Sukumar served as the Head of the Global Business & Technology Consulting business unit of Dell Inc., where he led Dell's Business Consulting, ERP Consulting and ERP Applications Outsourcing services globally.
He also held leadership positions at Perot Systems and PriceWaterhouseCoopers prior to that.
Sukumar earned a bachelor's degree in economics and math from Delhi University, India, and a MBA from Temple University.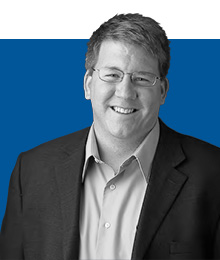 Michael Frayler
Managing Director, Technology & Analytics
Mike brings 20 years of both technology and management experience at Fortune 100 companies. He is a proven innovator with the experience and ability to rapidly comprehend a customer's business vision, plans and strategic decision-making processes, allowing him to create and deliver critical data and analytic solutions that bring immediate improved results in both sales and efficiency.
Prior to joining DecisivEdge in 2007, Mike was a Senior Vice President at Bank of America where he was responsible for delivering analytics and insights to profitably grow and manage the bank's credit card and consumer portfolio. He led the team responsible for developing a multi-faceted data and analytic platform that allowed front line managers, in near real-time, to strategically lead the sales performance of over 2,000 account representatives.
Mike received his BA in Mathematics from Saint Joseph's College of Maine.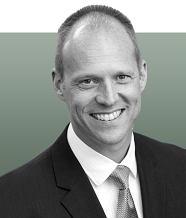 Andrew MacDowell
Director, Advisory Services
Andrew has over two decades of senior management experience in the credit card industry with Fortune 500 financial institutions such as MBNA Corporation and Bank of America.
Andrew has specific expertise in areas such as Business Development, Loyalty Marketing, Corporate Project Management, Bank Operations, Payments, and Fraud.  Most notably, Andrew was a key founding stakeholder of MBNA Canada during its peak growth phase in the Canadian marketplace, which ultimately led to it becoming the largest MasterCard issuing bank in Canada.
His broad financial services experience recently led him to the role of SVP and Head of Card Operations for Continental Bank of Canada, where he had responsibility for all Fulfillment, Fraud, Chargeback, Back Office, and Call Centre functions at the bank.  Andrew has also led multi-site management of contact centres across the United States and Canada, and has held executive positions at Minacs Worldwide as Vice President of Banking and Financial Services and with CIBC as Senior Director of National Credit Card Contact Centres.
Andrew has regularly received accolades for his abilities in the financial industry; winning the Bank of America Award of Excellence in 2007, the Minacs Partnership of the Year Award in 2013, and most recently the CIBC Award of Excellence in 2014.
Andrew is a graduate of Georgian College where he holds a diploma in Business Administration and majored in Marketing Management.
Jim Chickadel
Director, Quality Assurance
Jim is responsible for managing the Company's rapidly growing quality assurance practice which comprises of both on-shore and off-shore resources who provide manual and automated testing services.  In this role, Jim will continue to develop the Company's partnership with Tricentis and their leading model-based integrated test automation solution Tosca Testsuite.
Prior to joining the DecisivEdge team, Jim brings 26+ years of broad technology experience having held management positions in application development and quality assurance management experience with companies like Chase, FDR, MBNA America and Bank of America. He worked as a consultant with the New York Federal Reserve Bank providing strategic direction for testing and leading quality assurance efforts on the project to migrate the legacy mainframe based funds and securities transfer systems to a new distributed platform.
Jim is a graduate of the University of Delaware where he holds a Master of Science degree in Accounting and a Bachelor of Science degree in Business Administration-Finance.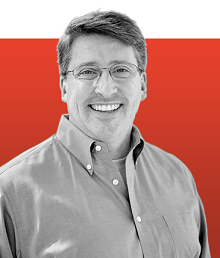 Alan Estes
Director, Data Science
For over three decades, Alan has been leveraging data to solve business problems, improve customer experiences, and automate complex tasks. A leader in the Data Science domain, he has successfully developed and deployed numerous machine learning solutions in an open‑source analytical tech stack. Alan has lead enterprise projects in a variety of business functions across the financial services product life-cycle.
At DecisivEdge, Alan is responsible for setting the agenda and driving the sustainable growth of the Data Science practice, ensuring that the company's data science professionals are devising efficient solutions for our clients and deepening client partner relationships.
Prior to joining DecisivEdge, Alan lead the Data Science team for the Small Business Banking business at Capital One. He has also worked at Sallie Mae, K2 Financial (a consumer lending start‑up), Bank of New York, FirstUSA/Chase and has served as an economist on the Board of Governors of the Federal Reserve System.
Alan graduated from the University of Redlands with a BS in Economics and holds an MA in Economics from Virginia Tech.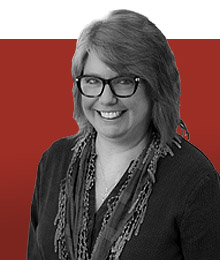 Samantha (Sam) Wallace
Director, Global Talent Optimization
Samantha brings more than 25 years of experience in executive leadership roles in financial services and loyalty marketing.  She possesses the ability to influence across organizations and directly lead successful teams to exceed stated business goals.
In her role, Sam is accountable for creating the best environment for the people of the company globally.  She will design, manage and implement innovative processes for talent development, as well as ensure an enterprise culture supported by initiatives that attract, develop, engage and retain a high performing team of talented professionals.  DecisivEdge is focused on being the Employer of Choice for a broad spectrum of technology professionals, who can expect to be rewarded with a clearly articulated career growth plan based on performance.
Prior to joining the team at DecisivEdge, Sam held a variety of roles during her 25 years at MBNA/Bank of America and Connexions Loyalty, including marketing acquisition, client management, loyalty marketing and credit card network management.
Sam holds a Bachelor of Science Degree in Foreign Service from Georgetown University.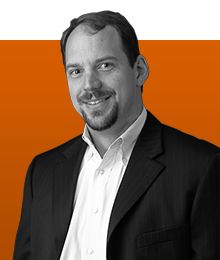 Ken Netzorg
Director, Information Security
As the Information Security Officer for DecisivEdge, Ken is responsible for the creation and governance of the company's information security processes. Leveraging his considerable experience in desktop operations, network infrastructure, database operations and architecture and web development, Ken is focused on implementing a robust information security process ensuring the company's compliance with industry best practices.
Ken also leads the company's annual SSAE-16 certification process. Ken is also responsible for implementing the appropriate controls at DecisivEdge, India, the company's offshore technology delivery subsidiary as well as ensuring that the company's partners and vendors are in compliance.
Ken joined DecisivEdge in 2008 from MBNA/Bank of America where he held various positions managing and operating large complex networks, high availability critical server and database infrastructure, and development of enterprise analytic databases and reporting processes.
He holds a CISA certification and received his BA in Biochemistry and Neuroscience from Bowdoin College.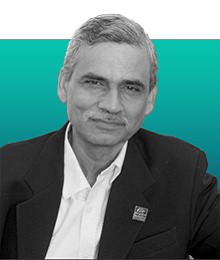 Sandip Sharma
Managing Director & CEO, India
Sandip is Managing Director of DecisivEdge Technology Services India Pvt. Ltd., a wholly owned subsidiary of DecisivEdge, LLC.  His focus is to streamline solution and service delivery, direct business development efforts in India, develop new capabilities and drive the growth of the subsidiary.
Sandip has 30+ years of experience in IT, spending the past 18 years with Perot Systems and Dell in Application Development and Management.  Sandip has led large global practices to successfully deliver complex programs to Fortune 500 customers.  His passion for innovation and automation led to creation of productized offerings, enabling business growth and faster delivery. Sandip is a technology leader and has extensively worked across Financial Services and Healthcare industry domains.
Sandip has a Master of Science Degree in Mathematics and a Post Graduate Diploma in Computer Applications from the Indian Institute of Technology, Roorkee and has completed an Executive Program in Management from the University of California Berkeley's Haas School of Business.