Overview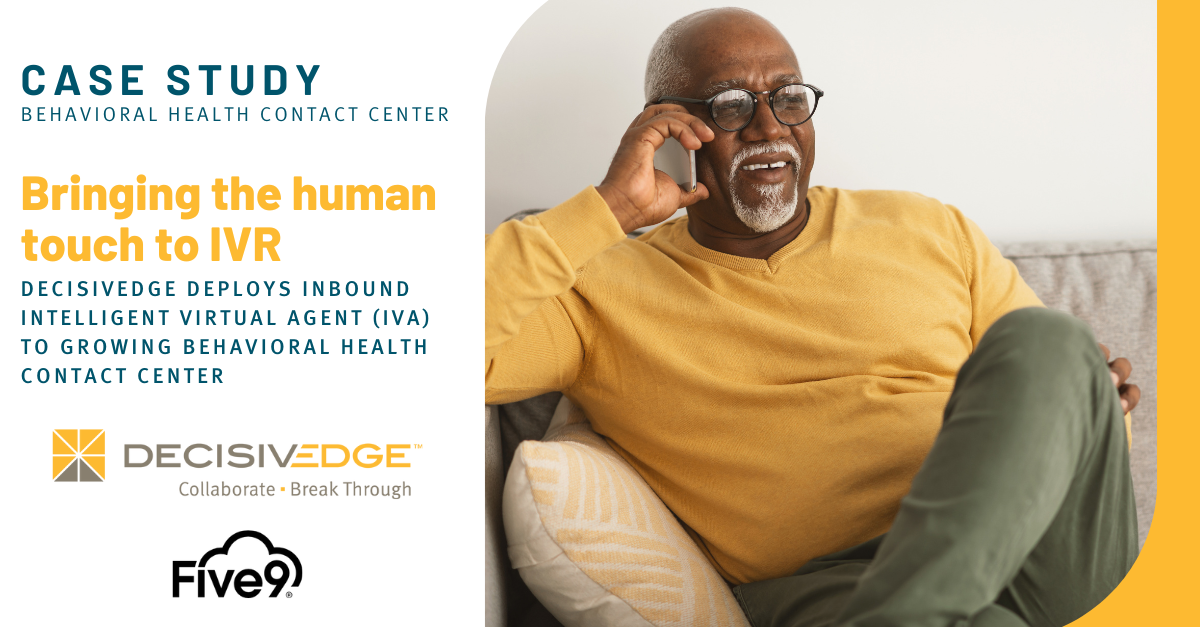 A growing behavioral health organization wanted to move away from impersonal, menu-driven options. The typical IVR driven press 1/press 2 approach was off brand and didn't offer their patients the warm, supportive service experience they needed.
DecisivEdge was brought in to reimagine, redesign and deploy a CX solution that included Five9's Intelligent Virtual Agent (IVA). The challenge was to improve the patient experience while also increasing the efficiency of call center operations.
Our novel solution – transition away from traditional key-pad driven (DTMF) IVR technology to implement an intelligent, Natural language (NLU) IVR powered by machine learning.
Result – DecisivEdge's Five9 Intelligent Virtual Agent (IVA) delivered improvements in inbound call experience and instant growth for the behavioral health organization.
Download the case study to learn how Five9's IVA deployment delivered results for the behavioral health organization.
Want to know more about how DecisivEdge can help your organization optimize Five9 contact center solution.