Overview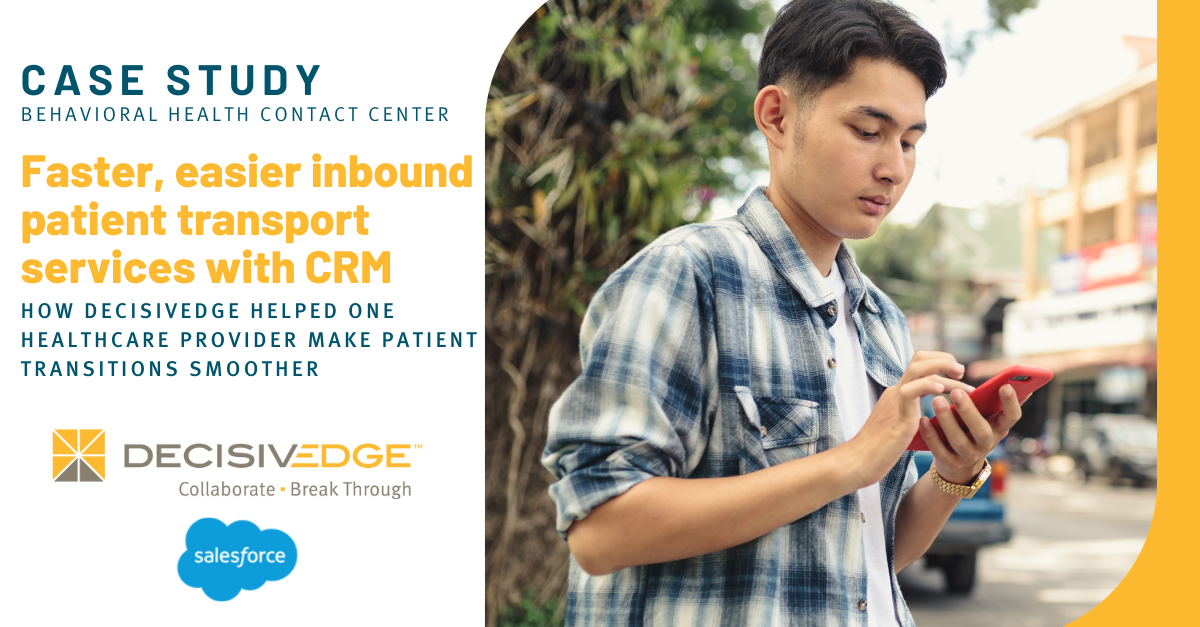 Transportation or fleet management to support incoming, current and outgoing patient needs is an essential service of most behavioral healthcare providers. Yet for many, it's one of the least automated areas in the admission and care process.
It's a problem that one behavioral health organization recognized and sought to change by partnering with DecisivEdge to find a way to streamline and automate an historically manual process.
The behavioral health company's care advocates rely on the Salesforce customer relationship management platform to manage incoming and existing patient care.
Enter one-touch transportation scheduling (Salesforce Field Service Lightning), an application developed by the DecisivEdge team that works within Salesforce Field Service Lightning to support patient pickup and drop-off activities.
Download the case study and learn more.
Want to learn more about how DecisivEdge can leverage your Salesforce and create out-of-the-box solution.