Overview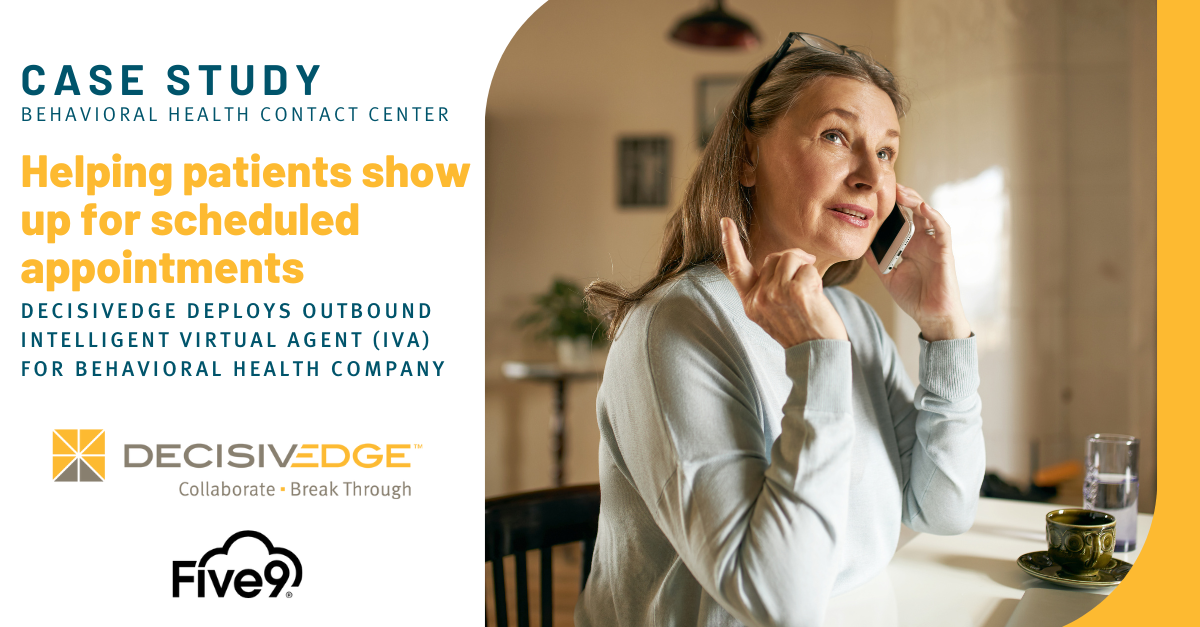 A growing behavioral health company was experiencing less than satisfactory outpatient appointment show rates. Patients were missing appointments because they forgot, or didn't put the appointment on their calendar, or couldn't get a ride to the facility to meet with their counselor.
The practice was for advisors to manually call patients to remind them of their scheduled appointment date and time. If the patient didn't pick up, the advisor would leave a voicemail with the appointment date and time and manually send out a text message to the patient's cell phone they had on file.
The process was ineffective, inefficient, and expensive to staff.
DecisivEdge CX Transformation team helped design and implement Five9's Intelligent Virtual Agent (IVA) to automate the outpatient appointment reminder process and improve the organization's show rates.
Download the case study and learn how DecisivEdge automated the outpatient procedure with Five9's IVA.
Contact us to learn more about DecisivEdge can help your organization with our deep Five9 knowledge and expertise.