Written by Sandip Sharma, Managing Director & CEO, DecisivEdge Technology Services India Pvt. Ltd.
In my previous blog, I highlighted the importance of adopting an incremental approach to replacing a Hospital Information Systems (HIS). Continuing the focus on HIS, my next installment discusses the important considerations if you are planning to add a new Operating Theatre module or upgrading an existing one.
One of the critical components of any hospital and consequently a HIS is the Operating Theatre. It is a major capital investment for a hospital but also a huge driver of revenue and profit. Given this, the design of the Operating Theatre module takes on special significance. 
The three critical components of an Operating Theatre module are –
Scheduling – The purpose is to maintain an active, real-time schedule of the OT, the equipment required, and the personnel required for a given type of surgical procedure.
Billing – Being able to produce an accurate, itemized bill that includes charges for the OT usage, any special equipment, personnel charges including the surgeon and anesthetist.
Reporting – Real time dashboards of theatre, equipment, and personnel utilization; other operating and quality metrics; and revenue reporting.
Properly architecting, designing and developing the OT module to address the above can bear significant benefits, both tangible and intangible, to a hospital, including –
Improved scheduling efficiency and Increased OT utilization

Fewer cancellations and requests to reschedule

Improved OT equipment utilization

Improved surgeons and anesthetist utilization and productivity

Streamlined billing, reduced revenue leakage, and customer disputes

A single source of real-time information for hospital staff and doctors
Let me know your thoughts. If you are dealing with OT challenges or are contemplating an upgrade to your current system or are just interested in validating your approach, feel free to reach out to me directly at sandip.sharma@decisivedge.com.
About The Author: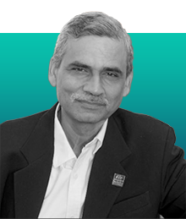 Sandip Sharma is Managing Director & CEO of DecisivEdge Technology Services India Pvt. Ltd., a wholly owned subsidiary of DecisivEdge, LLC.  His focus is to streamline solution and service delivery, direct business development efforts in India, develop new capabilities and drive the growth of the subsidiary.
Sandip has 30+ years of experience in IT, spending the past 18 years with Perot Systems and Dell in Application Development and Management.  Sandip has led large global practices to successfully deliver complex programs to Fortune 500 customers. His passion for innovation and automation led to creation of productized offerings, enabling business growth and faster delivery. Sandip is a technology leader and has extensively worked across Financial Services and Healthcare industry domains.
Sandip has a Master of Science Degree in Mathematics and a Post Graduate Diploma in Computer Applications from the Indian Institute of Technology, Roorkee and has completed an Executive Program in Management from the University of California Berkeley's Haas School of Business.