Putting Behavioral Data in your Voice of Customer (VOC).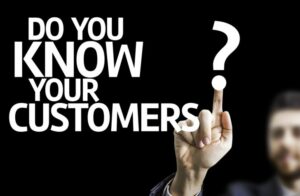 A key component of any customer experience transformation is developing a customer centric approach that provides greater insight into their journey.
Historically, the backbone of customer experience efforts has focused on surveys to capture the voice of the customer (VOC). However, research is showing that VOC is not enough.
A recent McKinsey Quarterly report, entitled Prediction: The future of CX, pointed out that 93% of CX executives surveyed used VOC surveys, but only 16% believed that these surveys allowed them to address the root causes of performance. The dissatisfaction was driven by low response rates across the customer base.
The CX report noted that a typical customer service survey samples only 7% of a company's customers, providing an extremely limited view of what customers experience and value. Further, only 13% of the customer service leaders surveyed expressed full confidence that their measurement system provides a representative view of their customer base.
The low response rate coupled with time lags in data availability made the voice of customer survey format less than desirable.
How do you align your strategies with a customer's channel of choice?
The answer is likely that while the voice of the customer certainly matters, however, behavior data provides a much greater representation – and that requires a Behavior Of Customer (BOC) point of view.
Why is Behavioral Data so important?
Behavioral Data is an advancement within data sciences and business analytics that provides an in-depth analysis of the habits of the customers that come to your business from various digital channels.
Behavior data and analysis helps in understanding how your costumers act and why they take certain actions, enabling you to make accurate predictions about a future course of action a customer may take in granular detail.
Actionable Intel with Behavioral Data
The utilization of behavioral data across multiple channels in real-time can provide a meaningful line-of-sight into customer behavior, which can then identify problems in the customer journey.
The objective is to understand when your customers interact, regardless of channel. What types of questions or services did they seek? Where did interaction fail? Where did they have to migrate to another channel for service?
While VOC surveys can give an idea of issues, when they are coupled with BOC and behavior data, organizations can transform the customer experience. The objective is to deliver a consolidated data mart of customer interaction information.
Behavioral Analysis in Action
Most contact center platforms give enough information to begin the BOC customer service transformation journey.
Here's an example – A financial institution wanted to enhance their customer experience based on VOC drivers of dissatisfaction and the key driver of dissatisfaction mentioned in the survey was customer call transfers. After a thorough review of calls resulting in transfers, destinations, and time stamps, several behavioral data opportunities were identified.
One involved customers with billing disputes – Credit card customers who were calling in and had a dispute on their account were transferred to the billing disputes area over 70% of the time.
After analyzing & Leveraging this data, a software logic was built into the IVR to see if the caller had a dispute and, if so, offered the immediate option to speak to billing disputes.
This simple adjustment got the call to the right place the first time—satisfying the customer, improving first contact resolution and freeing up agent capacity by minimizing transfers.
Small CX transformations are simple ways to show your customer you know their needs and deliver on their expectations.
But getting to this point requires a compiled view of VOC data and behavioral data, to then shape a data mart that will provide action and insight from cross-channel information that is shared with agents to deliver a more personalized service experience.
Small Steps for Big Results with CX transformation
The journey of a thousand miles starts with the first step! Start by focusing on what customer journeys/ channels provide the most value—to the customer. From there, add on additional channels and financial data to get a more holistic view of the customer.
To get to the finish line, you need a partner who has the technical capability, tactics and time in the field to deliver.
DecisivEdge can get you on your way to a world class customer experience transformation.