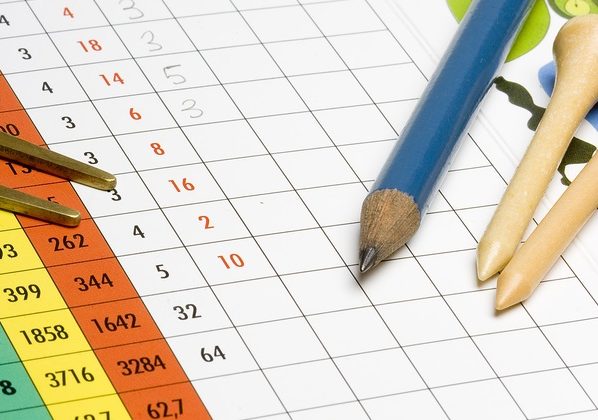 Written by Andrew MacDowell, Director, DecisivEdge
I don't know about you, but I enjoy the challenge when someone asks me to score something.
Just set aside a few minutes of your busy schedule to quickly measure the effectiveness of your current lending and leasing platform. We'll make it easy for you to complete this exercise in three easy steps within three minutes. It works just like your golf game…the lower the score the better your vendor effectiveness. Caution, if your total score is somewhere  between 16 and 30 points you might consider another vendor.
So take out a piece of paper and pencil and let's play!
Step I: Score each of the categories below either a 1, 2, or 3:
1= Superior, 2= Acceptable, 3= Not Acceptable
Customer Loan Attributes

– Seamlessly

captures key new loan or modifications to consumer data.

Fully Integrated Customer Information

– Real time capabilities to import data from multiple sources such as loan, sales, and collection data.

Integrated Reporting

– Billing, collection of payments and fees, restructuring and managing exceptions.

Accounting Interface

– Strong accounting interface between the customer database and general ledger.

Asset Tracking

 – Asset tracking throughout the contract life-cycle including insurance coverage, buyouts, returns, repossessions, and delinquencies.

Returns or Disbursals

– If asset is returned,  manage status of asset after contract maturity including inspections, refurbishments, scrap, sale and release.

Delinquency Management

– Define collection strategy tasks and manage calling, payments and promises to pay with agent dashboard.

Collections

– Allows smooth workflow with delinquent accounts to minimize collection risk. Queues can be created for delinquent contracts. Includes attributes such as days delinquent, loan type,  and loan value used by third party collection agents.

Customers

– Seamless customer interactions.

Automation

–

Nearly paperless environment. Minimum manual intervention during production.
Step II: Tally your score:
If you scored a perfect 10, look no further. You have a great platform!
If your score was somewhere between 16-30, it may be time to seriously consider another lending and leasing platform.
I hope you had fun with this.  Feel free to email me at andrew.macdowell@decisivedge.com or call 302-299-1570 x414 to learn more about DecisivEdge and our Lending and Leasing as a Service (LLaaS) offering.
About the Author: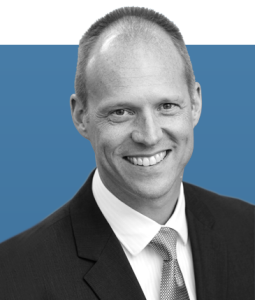 Andrew MacDowell has over two decades of senior management experience in the credit card industry with Fortune 500 financial institutions such as MBNA Corporation and Bank of America.
Andrew has specific expertise in areas such as Business Development, Loyalty Marketing, Corporate Project Management, Bank Operations, Payments, and Fraud.  Most notably, Andrew was a key founding stakeholder of MBNA Canada during its peak growth phase in the Canadian marketplace, which ultimately led to it becoming the largest MasterCard issuing bank in Canada.
Andrew is the product owner of Lending and Leasing as a Service (LLaaS), a DecisivEdge software solution built for small to medium sized lenders.
Andrew is a graduate of Georgian College where he holds a diploma in Business Administration and majored in Marketing Management.