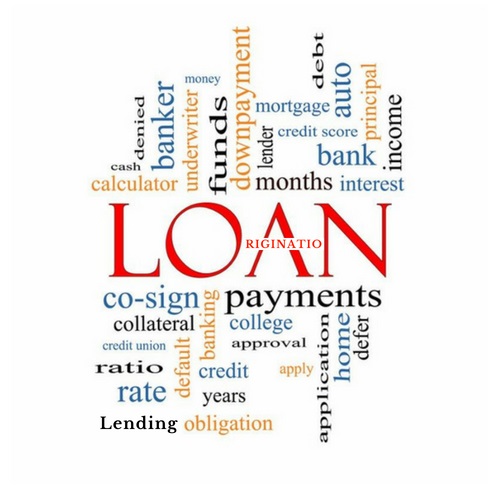 Written by Andrew MacDowell, Director, DecisivEdge™
As we grow our business and technology consulting practice, I travel both in the US and Canada, meeting with a variety of lenders in multiple industries. Over the years, I've noticed that almost every lender I meet with has a different interpretation of the definition of the term Loan Origination — where it starts, the various stages within the process and where it ends. In considering all viewpoints it is important to take a holistic view of the originations life-cycle.
Irrespective of the loan type (i.e. loan, line of credit, lease) or whether your approval process is manual or automated, lenders have and are proud of their "secret sauce" when it comes to loan origination. After all, it's what makes them stand out from their competition. A few examples I have witnessed recently are the quest of one lender to approve loans other lenders might not improve, using alternative data to make the right loan choices, and using SMS to keep customers in the loop about the status of their loan application. The loan origination department is responsible for managing everything from the pre-qualification stage to funding the loan.  
Request a lending and leasing as a service brochure
Below are seven stages I feel are the critical components of loan origination process.
7 Stages:
1. Pre-qualification – The first step in the loan origination process is pre-qualification. During this stage the potential borrower will receive a list of items they need to pull together to submit to the lender. This may include:
Current employment information including hourly wage or salary
Total household income
Payment history
Bank statements
Tax returns
Once this information is submitted to the lender, it is typically processed and a loan pre-approval is made, allowing the borrower to continue in the process to obtain a loan.
2. Loan Application – In this stage of the loan origination process, the borrower
completes the loan application. Sometimes a paper application is completed, but more often today, an electronic version is completed and submitted by the prospective borrower. New technologies allow completing the application online or through a mobile app, and collected information can be tailored to specific loan products.
3. Application Processing – When the application is received by the credit department, the first step is to review it for accuracy and completeness. All required fields must be filled in, otherwise the application will be returned to the borrower or the credit analyst will have to reach out to the borrower to procure the required missing information. Depending on the technology employed by the lender, a sophisticated Loan Origination System (LOS) can automatically flag files with missing required fields and return it to the borrowers to re-work. Depending on the organization, exception processing might be part of this process, or manual loan processors can review each application for completeness.
4. Underwriting Process – When an application is deemed complete, the underwriting process begins. The company runs the application through a process of taking a variety of components into account: credit score, risk scores, and many lenders will generate their own additional unique scoring criteria that are unique to their business or industry. Sometimes this process is fully automated; other times it is manual or a combination of both. Underwriting guidelines can be loaded into the LOS.
5. Credit Decision – Depending on the underwriting process, the file can be approved, denied or sent back to the originator for additional information. A denial may be revisited if certain parameters are changed, such as a reduced loan amount or different interest rates to lower payments.
6. Quality Control – Since consumer lending is highly regulated, the quality control stage of the loan origination process is critical to lenders. Typically the application would be sent to a quality control queue where the final decision and other critical variables can be analyzed against internal and external rules and regulations. This is essentially a last look at the application before it goes to funding.
7. Loan Funding – Most consumer loans fund shortly after the loan documents are
signed. Second mortgage loans and lines of credit may require additional time for
legal and compliance reasons. LOS programs can track funding and ensure that all
necessary documents are executed before or together with funding.
I have had the pleasure of meeting lenders that are strategic, analytical, aggressive, quality focused, care about the customer, and embrace technology upgrades such as new loan origination software (LOS) solutions. These are the lenders that excel in their industry vertical. Here's a quick list of features and benefits that should be part of your LOS:
Receipt of applications through multiple channels such as the web or fax
Submit and receive credit bureau information online
Calculation of user-defined credit scores with an internal scorecard, using a weighted average on criteria from both the application and the credit bureau data
Make credit decisions automatically or manually
Capability to re-score each applicant separately
Interface with multiple collateral asset valuation guides and VIN checks, plus VIN check digit
Allow promotions, such as reduced rate or no interest for a period of time
Provide completion checklists to user enhance processing and reduce training
Automatically transmit decisions back to the dealer, originator or applicant
Link the origination data to funding processes and the servicing module in real time
Process checks through an external Accounts Payable system or send
Automated Clearing House (ACH) payment(s) directly from the system
Build a customized underwriting workflow based on user-configurable parameters for a paperless flow of information
Upload scanned documents to an application
Generate reports on applications based on status, dealer, user or underwriter
I hope you enjoyed this post and if you have a few more minutes, you might enjoy reading a post I wrote a while back called Six Auto Loan Origination "Must Haves."  Although I wrote it for the Auto Industry audience, I feel it applies to other industries as well.
About the Author: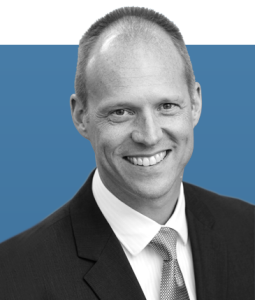 Andrew MacDowell has over two decades of senior management experience in the credit card industry with Fortune 500 financial institutions such as MBNA Corporation and Bank of America.
Andrew has specific expertise in areas such as Business Development, Loyalty Marketing, Corporate Project Management, Bank Operations, Payments, and Fraud. Most notably, Andrew was a key founding stakeholder of MBNA Canada during its peak growth phase in the Canadian marketplace, which ultimately led to it becoming the largest MasterCard issuing bank in Canada.
Andrew is the product owner of Lending and Leasing as a Service (LLaaS), a DecisivEdge software solution built for small to medium sized lenders.
Andrew is a graduate of Georgian College where he holds a diploma in Business Administration and majored in Marketing Management.