DecisivEdge –

 Leading SaaS Application Development Company
We are a team of technology professionals with over 12 years of experience building, deploying, monitoring and maintaining SaaS applications. We work with clients who are looking for a trusted partner to assist with all phases of agile application development, from concept to implementation and who also want to provide a custom online experience for their customers. Our portfolio of over 50 clients span multiple industries including Healthcare, e-Commerce, and Financial Services. Our solutions have generated millions of dollars of revenue, significant expense savings, reduced compliance risk, and improved information security while providing a unique experience which differentiates our clients from their competitors. We use the latest technologies and tools in conjunction with an agile development methodology to design robust and secure SaaS applications which can be brought to market quickly.
Our SaaS Development Services
Our SaaS Development Process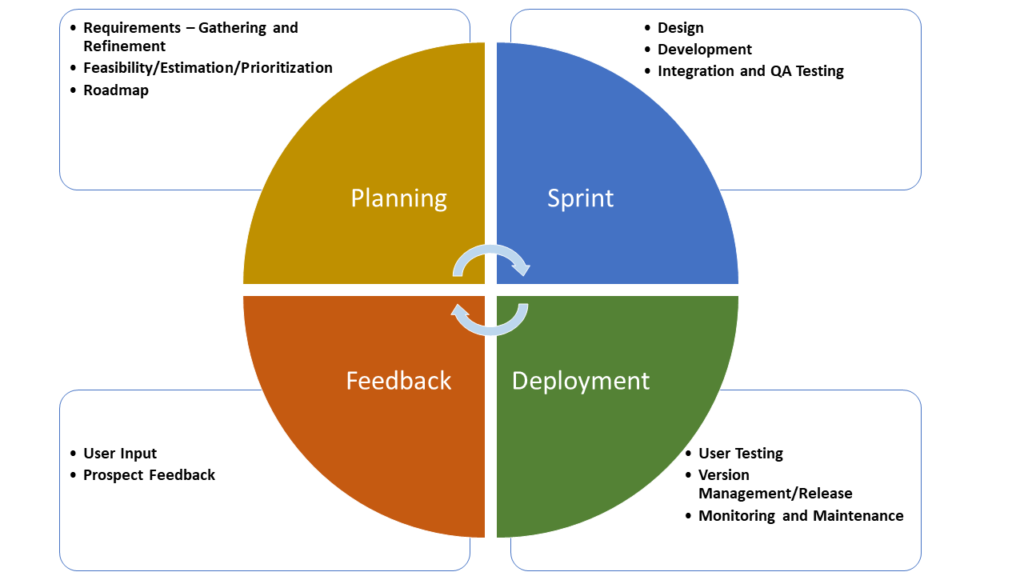 BENEFITS OF SOFTWARE AS A SERVICE (SAAS)
No upfront infrastructure costs (hardware, network, licensing, etc.) and improved scalability compared to an on-premises solution.

Increased accessibility for employees and improved ability to support a remote workforce. Typically, all you need is a web-browser and an internet connection.

Pay-as-you-go subscription pricing reduces initial cost and allows you to pay for only what you need at any time.

Reduction in IT department resources required to update and maintain systems.

Semi-custom (or low-code) SaaS solutions may provide functionality that you can "grow into" and usually offer free upgrades as new features are deployed, but also offer some level of customization through integration, branding, reporting, authentication, etc.