LLaaS Origination allows financial institutions to accept, process and decision credit applications in a paperless mode, with a single data entry process. All of these applications are controlled by a flexible workflow management system that can be configured to reflect the step in the company's underwriting processes.
FAST | EFFICIENT | ACCURATE
Accept, process and decision credit applications in a paperless mode

Quick credit scoring and automated decision making

Configurable credit guidelines to ensure regulatory compliance

Flexible workflow management for each stage in the lender's underwriting processes

Robust pricing strategies to drive market share and profitability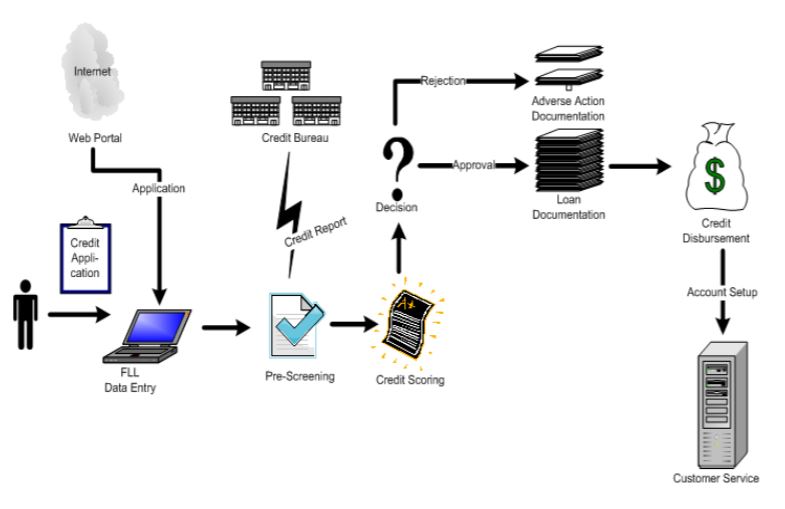 KEY FEATURES
Link the origination data to funding processes and the servicing module in real time.

Build a customized underwriting workflow based on user-configurable parameters for a paperless flow of information.

Submit and receive credit bureau information online; automatic parsing of the credit bureau information directly into the application.

Process checks through an external Accounts Payable system or send Automated Clearing House (ACH) payment(s) directly from the system.

Setup customizable credit guidelines within the system to ensure compliance.