LLaaS Origination is a cloud based cutting edge loan origination platform designed to help solar lenders scale their business quickly while maintaining tight credit standards, remaining in compliance with laws and regulations, and improving customer satisfaction.
Accept, process and decision credit applications in a paperless mode

Deliver quick credit scoring and automated decision making

Provision configurable credit guidelines to ensure regulatory compliance

Provide robust pricing strategies to drive market share and profitability

Seamlessly support solar third-party integrations

Interface with multiple collateral asset valuation guides
Simply the best loan origination software on the market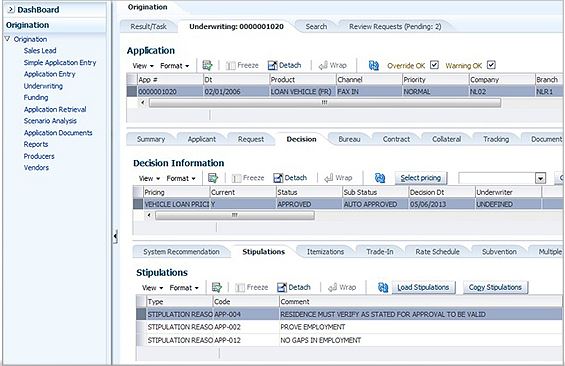 Used by some of the largest auto & equipment lenders in the industry, Lending & Leasing as a Service – LLaaS Origination is a perfect fit for Small Business Lenders.  The platform is well tested, feature rich, aggressively priced, and highly supported.  
You focus on building your solar business and we will take care of your software.