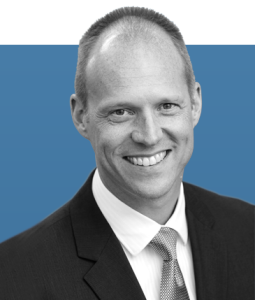 Newark, Delaware (November 9, 2015) – DecisivEdge, LLC, a technology services and consulting company is pleased to announce that Andrew MacDowell has joined the company's executive team as senior Vice President to lead the business optimization practice.  In this role, Andrew will lead the company's business consulting efforts and drive the adoption of DecisivEdge's Lending and Leasing solution powered by the Oracle Financial Services Lending and Leasing  (OFSLL) Platform.
Andrew brings over two decades of rich financial services industry experience across the lending life-cycle.  Most recently, Andrew was SVP and Head of Card Operations for Continental Bank of Canada, where he had responsibility for all Fulfillment, Fraud, Chargeback, Back Office, and Call Center functions at the bank.  He also led multi-site management of contact centers across the United States and Canada, and has held executive positions at Minacs Worldwide as Vice President of Banking and Financial Services and with CIBC as Senior Director of National Credit Card Contact Centers.  Most notably, Andrew was a key founding stakeholder of MBNA Canada during its peak growth phase in the Canadian marketplace, which ultimately led to it becoming the largest MasterCard issuing bank in Canada.
"We are excited to have Andrew join our growing team of outstanding financial services professionals", said Navroze Eduljee, President and CEO of DecisivEdge. "Andrew's leadership will be significant as we continue to look for innovative ways to deliver value to our clients".
Andrew is a graduate of Georgian College where he holds a diploma in Business Administration and majored in Marketing Management.