Customer Experience Testing
As a Cyara partner, DecisivEdge is uniquely positioned to help organizations develop and implement test automation.  Cyara is the leading CX Assurance Platform for your voice and digital channels.  It helps organizations improve IVR testing efficiencies, dramatically reduce the cost of testing, and reliably deliver the experience they designed their customers to have.
Customer Experience or CX testing is best left to the professionals with the right tools.  The DecisivEdge™ Quality Assurance team has the knowledge, resources, and experience to build and implement test automation into our clients primary communication channels.
The Cyara Platform
Cyara delivers the most comprehensive cloud based CX testing software for use in contact centers, on websites, on mobile apps, and, in the future, in the back office. The Cyara Platform provides a foundation for organizations designing and testing the customer experience throughout the testing lifecycle, across all customer interaction media, and across the entire technical architecture.

Customers who use Cyara are consistently recognized for delivering a far more reliable sales and service experience across their primary communication channels.
Cyara customers rate the partnership with Cyara as extremely important to their success in delivering their customer experience.
---
The Cyara CX Assurance Platform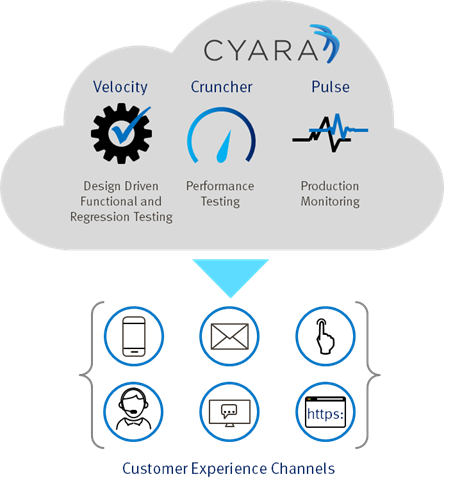 DecisivEdge wants to be your go-to Cyara CX Customer Experience Testing Partner.  We have the experience, knowledge, and resources to deliver!
Learn more about how Cyara can accelerate and elevate your desired Customer Experience.