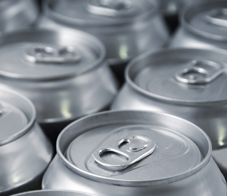 DecisivEdge led the complete revamp of a distressed SAP-enabled business transformation program for a Fortune 100 multinational. The company has manufacturing operations on four continents and was rapidly expanding to meet the demands of a strategic new market.
The program which had been launched 18 months prior, was spearheaded by a global consulting firm had just completed its first implementation at two North American sites at the time DecisivEdge was engaged. At that time, the program had burned through a third of its $350M budget and delivered less than 10% earned value and had significant quality issues at the two sites that had just gone live.
The restructuring that DecisivEdge led, entailed looking at every aspect of the program including executive alignment, executive sponsorship, business process leadership, program governance, PMO, the internal team as well as spearheading the selection of a new consultant team. DecisivEdge worked directly with the senior executive leadership of the company to accomplish the successful turnaround while providing day-to-day leadership of the program over the course of a year.
---
"DecisivEdge brought deep subject matter expertise, leadership and a collaborative approach to effect a very successful turnaround of a strategic program."
Senior Vice President & Chief Supply Chain Officer