Five9 IVA Overview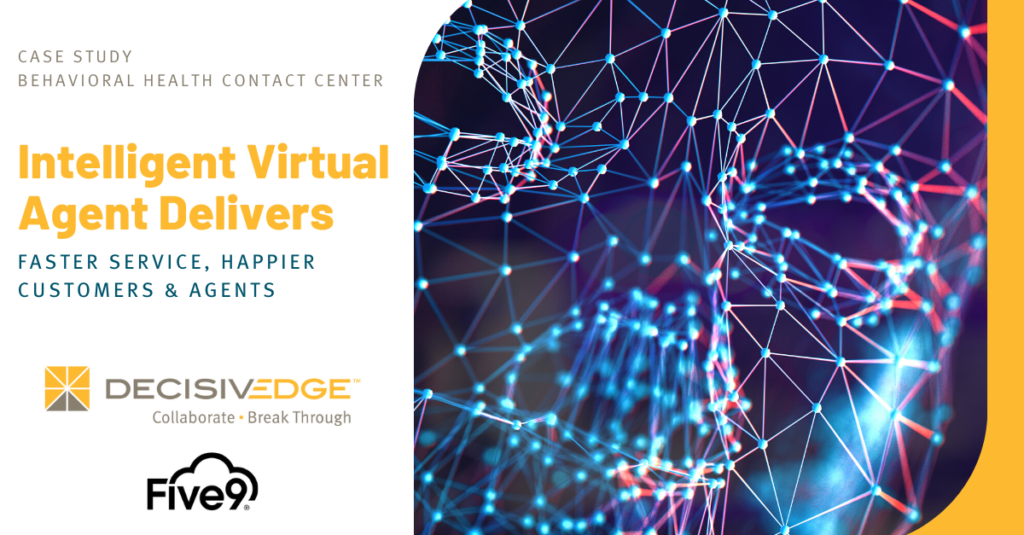 A growing Behavioral Health Organization (BHO) wanted to move away from impersonal, menu-driven options for their patients calling the Interactive Voice Response (IVR) and Contact Center.
DecisivEdge was brought in reimagine, redesign, and deploy a CX solution that included Five9's Intelligent Virtual Agent (IVA). The objective of this initiative was to implement a CX strategy grounded in efficiency and quality that also shapes emotionally beneficial experiences for their clients and treatment advisors.
Complete the form to download and learn more.
See more about DecisivEdge's Customer Experience Transformation.
Want to learn more about how DecisivEdge can optimize your Contact Center with Five9's Intelligent Virtual Agent (IVA)?